Panasonic RQ-SX56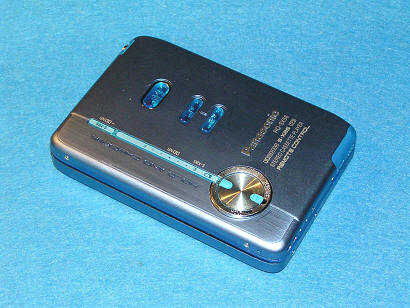 Used Google translator
Panasonic RQ-SX56. This unit can not be called rarity, it was purchased, and most likely made in 2003. However, he is a member of the now-extinct species of portable cassette players of the past century, and it is history. It is the pinnacle of the evolution of this type of audio. The design of it is perfect, and the size is not much greater than the compact cassettes. The sound quality is unfortunately not as ideal as a mechanic, but at a supply voltage not exceeding 1,5 V to achieve the best was probably difficult. However, if instead of the original headphones use advanced high-quality headphones, the sound is quite good. Dimensions player 109 х 75 х 21 mm, weight 156 grams without the battery. For more details about the options and features of the player can be found in the instructions located at the bottom of the page.
Photos can be enlarged
Instead of the accumulator use of a battery such as јј is stipulated. For this purpose in the complete set there is the special container fastened to an end face of the case of a player.
Storage compartment and the accumulator
Headphones with a control panel
Charger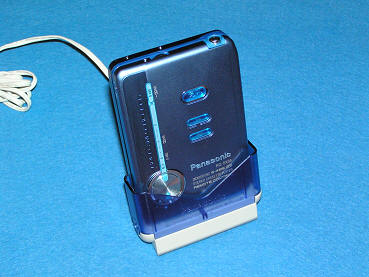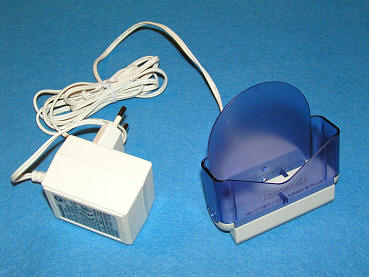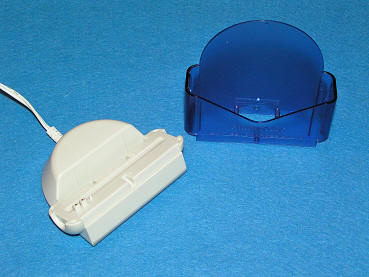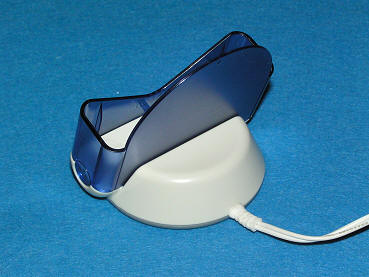 Operating Instructions cassette player Panasonic RQ-SX56