Electronica L1-08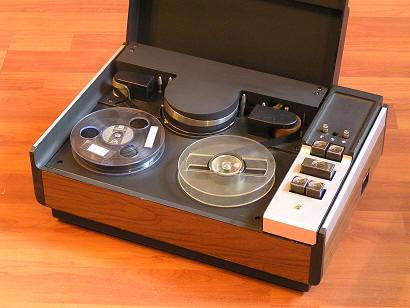 Used Google translator
Electronica L1-08. Reel black and white video recorder. Made in 1977 in the USSR, and to produce this model began in 1975 in Leningrad company "Positrons. With dimensions of 410 x 282 x 150 mm weighs about 12 kg. Such a heavy weight due to the fact that it used many cast metal parts, and a little plastic . Housing recorder , top cover , the cover rotating head unit (RHU), and the cover panel buttons are cast from aluminum large thickness . Lower housing cover made ​​of sheet steel with a thickness of 2 mm, and the chassis tape aluminum sheet 2.5 mm thick. Made only of plastic clips, buttons, the top panel of the deck and some other small parts. RHU is made of steel, and with a diameter of 105 mm drum weighs 1.25 kg. RHU engine located next to him, and the rotation is transmitted to him a flat belt.
Recording is made obliquely-line one rotating head, skipping every second frame television and playing with two heads. This recording method allows to produce it on a relatively low speed of 7.9 cm / sec. Thus on the coil chromium-dioxide magnetic tape width of 12.7 mm (1/2 inch) and a thickness of 27.5 microns, contains up to 150 minutes of recording.
Video recorder is powered by a 220 V, 50 Hz, there is fast in both directions, still mode, sound blending mode, tracking adjustment. The resolution of 250 lines. Provided for the use of the television camera "Electronica L-801", or other similar cameras or TV. Watch videos on Soviet television could only be with the consent of the device.
On the control panel placed record button, stop, rewind and playback, lock the record button, the controller tracking, and indicator light. On the right side of the recorder buttons are blending modes and sound stop frame. The rear panel contains connectors for cameras, TVs, and a microphone, as well as a button to switch the TV/camera.
Kinematics video recorder running on two engines. Engine RHU - DC type DPM- 30. And a capstan motor winding - asynchronous type KD-6-4-U4. Total kinematics used polyurethane rubber belt 3, and 4 with the same roller coating, roller and capstan. Wiring collected on 14 chips 278 series presumably, 4 chips unknown series, and 49 transistors. On two chips have voltage regulator marking K278EN1 and K278EN2. On 11 chips have markings VM309 (1 pc ), K323 (1 pc ), K388 (3 pieces), K391 (1 pc ), K520 (1 pc ), K522 (2 pieces), and a single chip labeled K401 is located on the motherboard RHU. More on 4 chips are marking NT- 1 (1 pc ), HT-2 ( 2 units ), NT- 3 (1 pc ).
Overall impression of the design is good, despite its excessive of overweight. Kinematics made soundly, and must work long and reliable. The layout of the electronics boards provides easy access for repair. Wires made carefully, and chaos inside the recorder is not observed.
The unit has been out of whack to me as, at the exit was not the video, but worked fine kinematics, RHU rotated, and both video heads were serviceable. During repairs, I replaced all the electrolytic capacitors, and video playback module. This module got me complete replacement modules from the same video recorder. There is also a spare RHU, and some other parts. Currently, the video recorder is fully operational.
Renovated video recorder works well. Video footage recorded from TV
Recording from the TV to the video recorder "Electronica L1-08"
Design video recorder strict, but good. Photos can be enlarged
The photo shows that a substantial thickness of the shell 5 - 8 mm in different places, and they are made of an aluminum alloy
The right side panel contains the power button sound blending modes, and a still image. To freeze the image, you must click on the "stop" button and then activate
With this structure, the coil with the magnetic tape arranged in the same plane as the drum RHU is installed at an angle
Both rotary video head RHU, set the video recorder in good condition
Kinematics made soundly, and everything works fine
Electronics board mounted on an iron frame, fastened to the chassis on the hinges. This arrangement allows easy access to all the electronics board
Pictured at right are marking chips
These covers are made from an aluminum alloy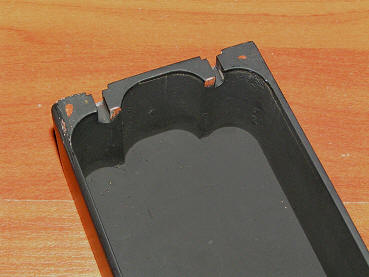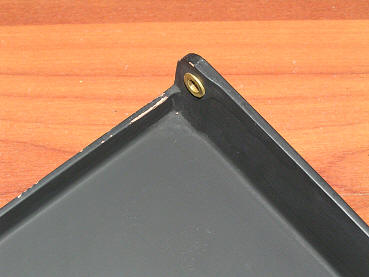 Substitute RHU, I inherited along with the video recorder. All the details of construction steel and very thick. Unfortunately, this is one of the RHU video heads damaged
On the electronic board RHU running one of the chip labeled K401
There are some parts, including a full set of electronics boards
Description and wiring video recorder "Electronica L1-08" can be downloaded HERE or HERE. Both links from the site "The Patriotic radios 20th century"
In my collection there is not a video camera "Electronica L-801", but the description and wiring already have
Wiring Cameras "Electronica L-801"